MK8320-550C (simple semi-protective) CNC (follow) camshaft grinder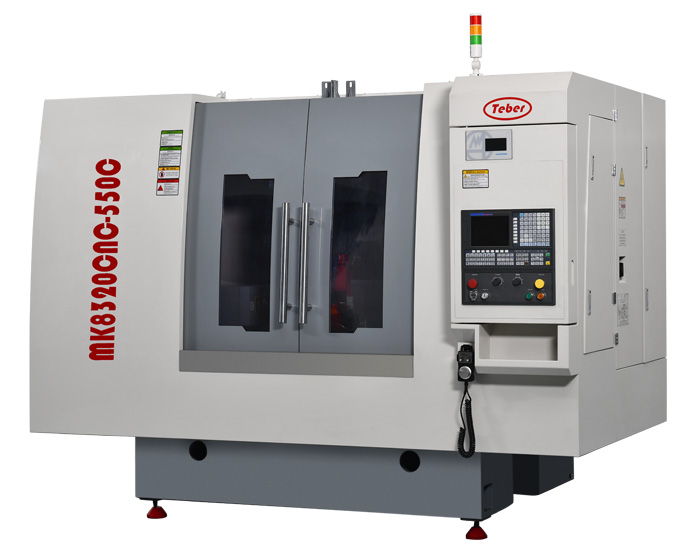 Main functional features:
1. It adopts the special control system of grinding machine, three-axis AC servo motor control, two-axis imported high-precision ball screw, and imported bearing support; The C-type head frame adopts the precision electric spindle manufactured by 1.2KW Tebel, the D-type head frame adopts the torque servo motor manufactured by 1.2KW Tebel, and the electrical control is Schneider Electric. The machine tool has the function of automatic correction and compensation of grinding wheel, and measures such as safety emergency retreat protection in special cases.
2. This machine tool has the advantages of high repeated positioning accuracy, strong processing flexibility, good follow-up grinding quality, high efficiency, simple operation, easy learning, easy to realize automatic production, and multiple machining by one person. It is widely applicable to batch non-circular grinding of camshaft parts, non-circular surface, eccentric circle and other parts.
Pictures Of Processing Parts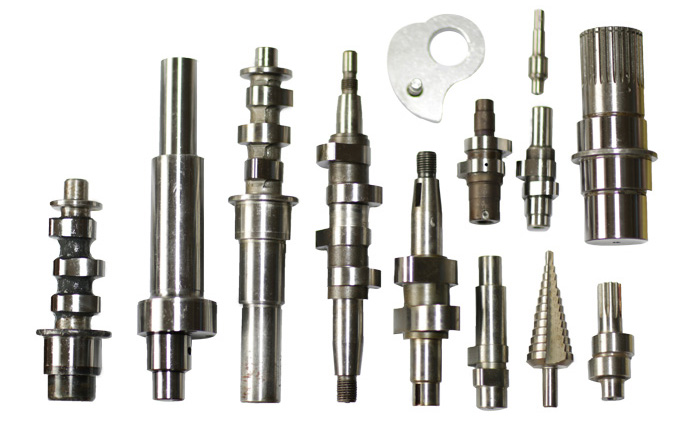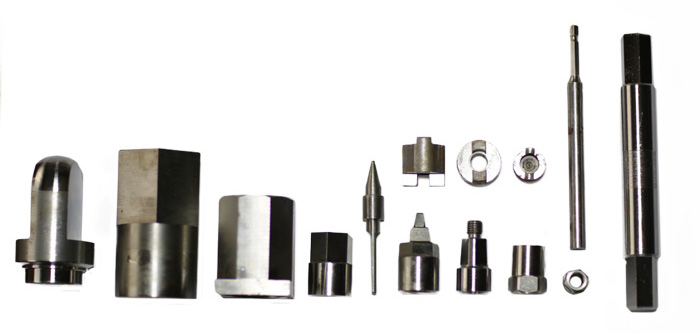 Technical Spec
技术参数

规格

中心高

Center high

135mm

两顶尖中心距

Two top center distance

550mm

磨削直径范围

Grinding diameter range

Ф8~Ф200mm

非圆零件偏心距

Non-circular parts eccentricity

≤20mm

砂轮尺寸范围

Grinding wheel size range

Ф400×(25~50)×Ф203mm

砂轮线速度

Grinding wheel speed

≤45m/s

(可选≤60m/s、≤90m/s、≤120m/s)

砂轮电机功率

Grinding wheel motor power

7.5kW

C轴电机功率

C-axis motor power

1.2kW(精密电主轴)

工件最大重量

Max weight of the workpiece

≤30kg

工作台纵向移动量

Length of movement of the table

≥720mm

砂轮架进给速度

Grinding wheel feed speed

0.01~6000mm/min

C轴转速

C axis speed

0~400r/min

C轴莫氏锥度

C-axis Mohs taper

MT5

尾架套筒行程

Tailstock sleeve travel

50mm

尾架莫氏锥度

Tailstock Mohs taper

MT4

工作精度圆度

Working accuracy roundness

≤1.5μm

尺寸一致性

Dimensional consistency

≤3μm/315mm

表面粗糙度

Surface roughness

Ra0.1~0.4μm

X轴重复定位精度

Xaxis repeat psitioning accuracy

≤1.5μm(50次)

Z轴重复定位精度

Z-axis repeat psitioning accuracy

≤4.0μm(50次)

执行标准

Implementation of standards

Q/320281BGF01-2016 GB/T4685-2007

机床重量

Machine weight

3400kg

机床外形尺寸(L×W×H)

Machine dimensions(L×W×H)

2800×1800×2080mm

标准配置Standard Configuration

GSK986GS数控磨床系统GSK986GS CNC Grinding Machine System

电气柜热交换器Electric cabinet heat exchanger

特贝尔科技凸轮轮廓编程软件包(含加密狗)Teber Technoiogy Cam Profile Programming Package(with dongle)

可选配置Optional Configuration

FANUC31i/G数控系统 FANUC 31i/G CNC system

SIEMENS 840D数控磨床系统 SIEMENS 840D CNC Grinding Machine System